You just can NOT make this stuff up… The van that looked like it was professionally wrapped yesterday with MAGA and pro trump art, I was amazed at how fast the FBI actually worked this time to find someone that was set up to be a conservative.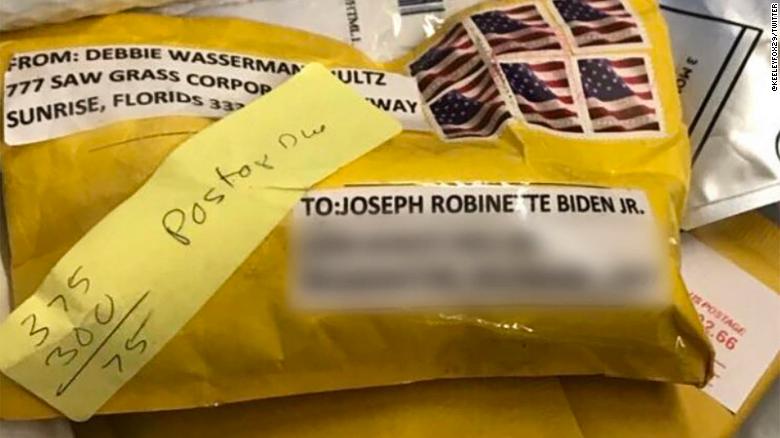 They still have never came to a conclusion or found Hillary's emails. Did anyone else notice the 6 stamps on the manila envelope that supposedly shipped the pipe bombs? None of them had been canceled out after going threw the post office ( black ink on stamps )… I guess no postal worker had touched the oddly heavy and bomb shaped envelopes also right? Lets get into this patsy Cesar's arrest record, Here is a part of the article from The Drive –
In 2002, Sayoc was slapped with a felony charge for making a bomb threat following a traffic altercation in Dade County. He later submitted an Alford plea (a form of a guilty plea where the defendant proclaims their innocence while admitting that the evidence is strong enough for a conviction) and walked away with another year's probation.
In 2013, Sayoc was again arrested in Broward County for felony auto theft, with an accompanying charge for felony battery and resisting a merchant. That time, he was able to plead guilty in exchange for what's known as "adjudication withheld," In Florida, judges have the ability to withhold the formal conviction and reduce a sentence if they believe the defendant won't offend again. Once again, Sayoc ended up on probation.  http://www.thedrive.com/news/24490/mail-bombing-suspect-cesar-sayoc-has-alleged-history-of-stealing-cars
Sounds like your typical conservative that works hard and pays taxes right? Also looks like he may have some kind of immunity. How do you walk away from 2 confirmed felonys? Even then i believe he would have a hard time registering to vote after his lengthy arrest record with felony charges. His social media accounts are equally bizarre, He seems to only follow democrats like Taylor swift and Obama.
I am not buying this for a second. I would sure like any other thoughts on this topic commented bellow. Stay alert and wake up your friends. The deep state is pulling out any trick in the book, I believe we will see more patsy and set ups just like this before and after the midterms.